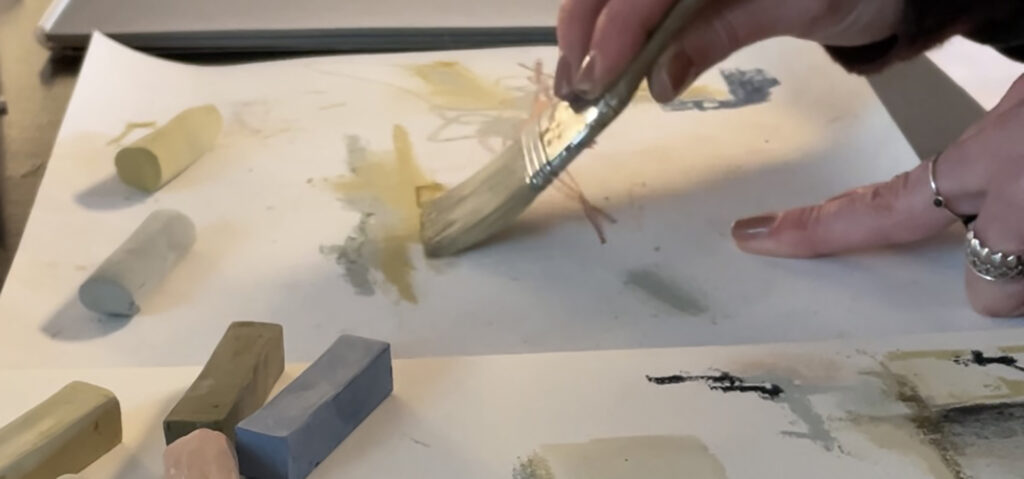 Studiovisit incl. creative workshop
At Chalk Copenhagen, we make natural pastel chalk, inspired by the beautiful Stevns Cliffs (Stevns Klint), which is a UNESCO World Heritage Site.
You may already know our pastel chalk, which is sold at many of the largest Danish museums, e.g. Skagen's Museums, Ordrupgaard, SMK- Statens Museum for Art and the Glyptoteket. In collaboration with various museum specialists, we have also developed specially produced color palettes based on a certain artist's favorite colours. This applies, for example, to Anna Ancher, P.S. Krøyer, Marie Krøyer and Hammershøi.
As something completely new, you can now have the opportunity to join a guided tour incl. workshop, together with Conny Viès, who is behind Chalk Copenhagen.
Conny will take you on a journey where she explains how Chalk Copenhagen came about. You will be allowed to enter the workshop, where you can see how the natural raw materials are transformed into pastel chalk. You can also hear about the sources of inspiration, as well as the techniques and methods behind the production. Included in the experience is a creative workshop where you get the opportunity to make your own little portfolio booklet. In the booklet you can try out simple techniques on different types of paper and you get an insight into the creative process with pastel and oil chalk. Afterwards, you can choose to continue working with one or more techniques on paper or canvas 30x20 cm (A4), depending on what you want.
This experience is for those who are passionate about art, enjoy drawing and painting or simply are interested in seeing how to make natural pastel chalks. You don't need to have any knowledge or experience with art - we just want you to show up with a big smile and be ready to learn something new in the company of others who share your interest.
As something extraordinary, you as a participant will have the unique opportunity to put together your very own box of chalk, consisting of exactly the colors you dream of. You can buy the box and take it home ... or you can photograph your color combinations and use them as inspiration for later artistic practice.
As we want to offer a unique experience, there is a limit of 8 people on our regular tours. If you wish to book a private tour or participate as a larger group, this can be arranged on request.
We speak Danish, German, English and offer tours for both private and public institutions as well as art associations.
Your registration is automatically registered when you receive a confirmation of your purchase, and you simply have to show up at "Det Gamle Mejeri" (building beside the Golf Club) - Køgevej 83, 4600 Køge, on the selected date.
Price DKK 319 per person (incl. a glass of sparkling and all materials used).
Duration: Saturday from 10.30 to 12.00